The United States presidential election has been the talk of virtually every country since the day of the election.
The election actually started peacefully, but towards the end, Donald Trump began to see what I can call "some lapses" in the counting of the votes. He refused to accept the results presented from some states. In a bid to ensure that the results were all legally counted, order was given to recount the votes from some mentioned states which was adhered to without hesitation. Even after counting and recounting, Joe Biden was still winning.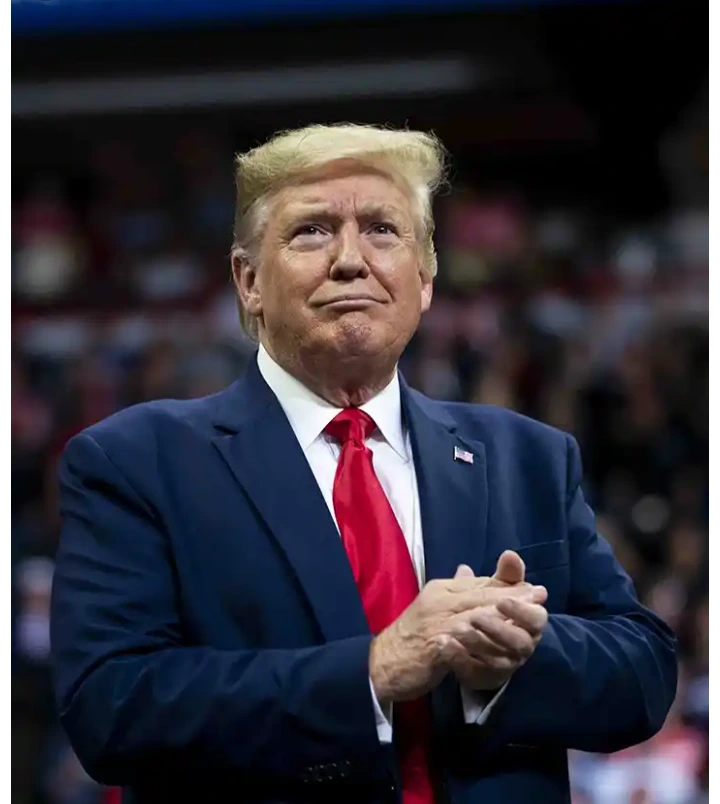 Donald Trump has since then refused to accept that Joe Biden is not the winner, even till this morning. He claimed that the votes were illegally counted and some were illegally received. He once shared a video of people packing ballot papers with a caption which some people found unnecessary.
He also said that legal observers were denied access into the count rooms as the door was blocked with a tractor, and the windows covered with cardboards. He had once declared himself the winner of the US presidential election.
This morning, president Donald Trump has declared himself the winner of the election once again. He said that he won the election. This got people's attention and most of them reacted, including Joe Biden. Someone told him to stop crying like a baby all the time and just deal with it. Read what Donald Trump wrote this morning.
"I WON THE ELECTION!"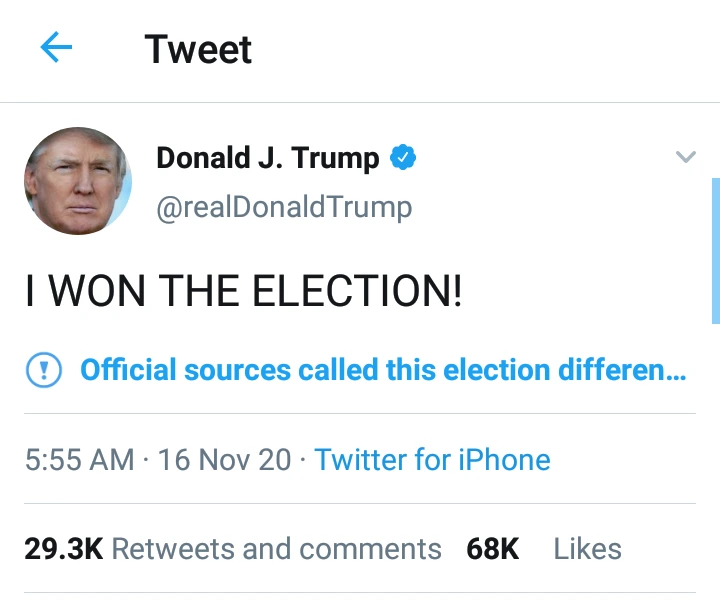 Joe Biden didn't hesitate to respond to this. He responded using the twitter handle, Joe Biden- 46th President's inside voice-PARODY. @POTUSBiden46. He shared a video while replying to Donald Trump's tweet with the caption.
"I LOVE YOU MR PRESIDENT. WHOS WITH ME?
EVERYONE SHOULD WATCH HIM AND LISTEN!"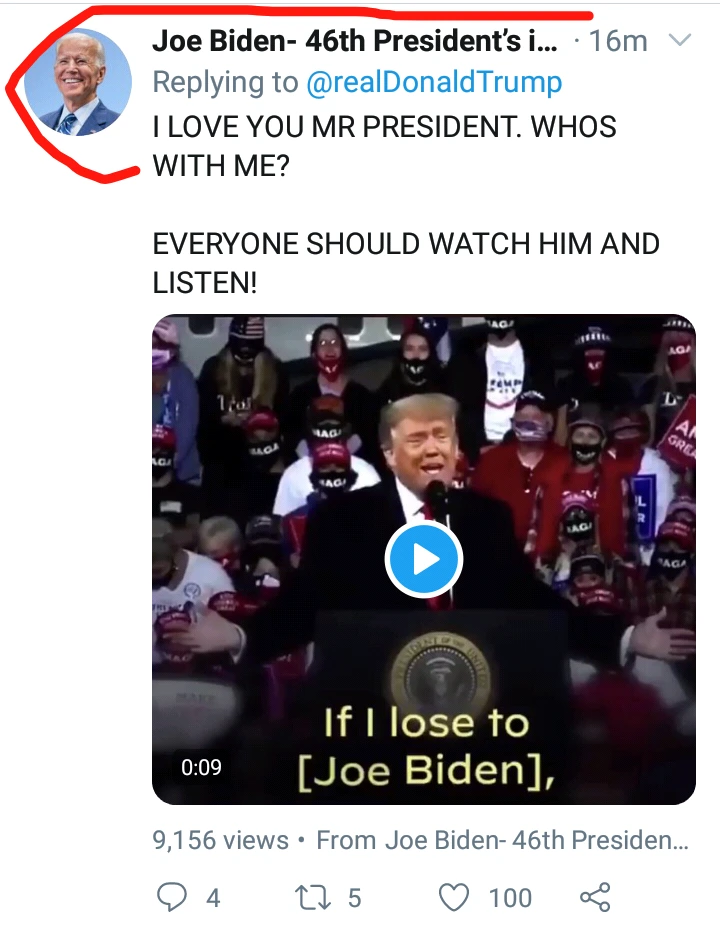 See other people's responses.