The unarmed black man, Jacob Blake, who was shot in the back seven times by a white police officer in the presence of his three children in Kenosha, Wisconsin has been left paralyzed from the waist down after the shooting.
The Police officers were called to the scene of the incident because of a domestic dispute in the neighbourhood. They responded but it ended with one of them shooting the black father on Sunday, August 23rd around 5pm.
The 29 year-old man was shot multiple times by the white police officers and was airlifted to a Milwaukee hospital, where he is currently in a critical condition.
The shooting instigated riots and protests in the state for two consecutive nights.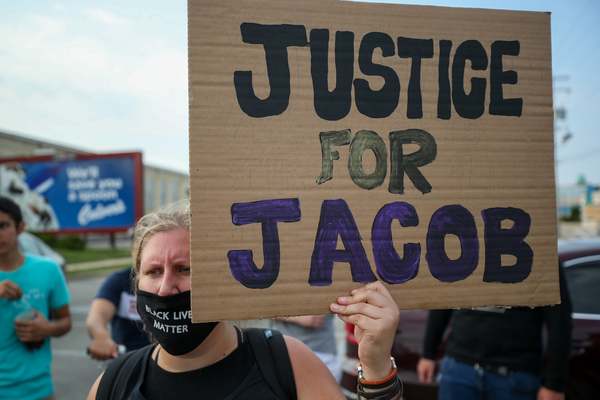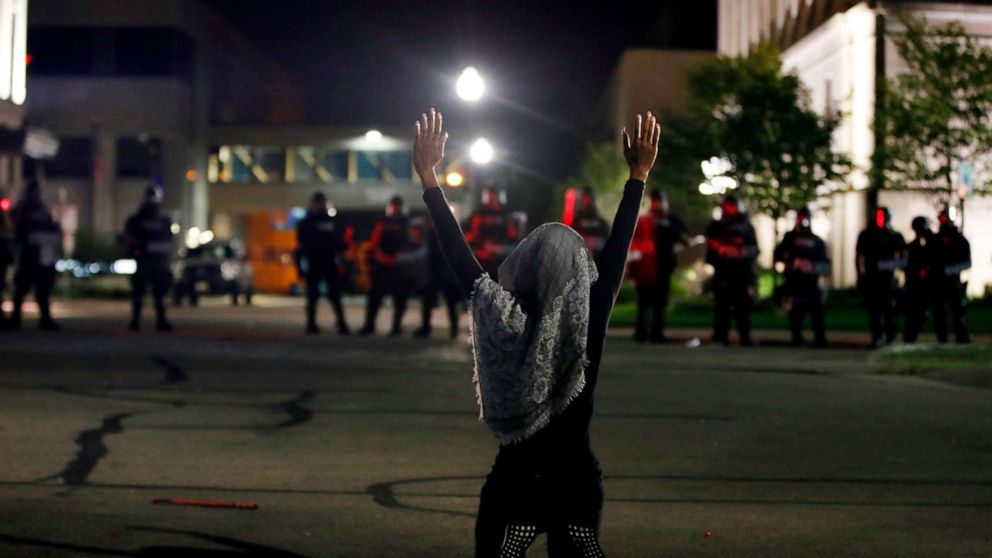 Jacob Blake's father, speaking to a US newspaper said the victim is now paralysed from the waist down and doctors are not sure if it is going to be permanent.
He also said that Jacob had eight holes in his body, contradicting initial reports that he was shot seven times.
"What justified all those shots?" his father asked. "What justified doing that in front of my grandsons? What are we doing?"
His fiancée, Laquisha Booker, speaking to local NBC channel described how the children were screaming as their father was shot.
She asked why the police would shoot someone "who's not armed, not giving you no problems".
"You shot him numerous times for no reason, it didn't take all that," she said. "[You] disregard that my kids was in the car at all – and you knew that they were in there because I kept screaming that before y'all made it to the other side of the driver's side to get him in the car.
"I've been yelling that the whole time, let me get my kids. So that's not important to y'all. What's important is killing somebody."
The officers involved in the shooting have been placed on administrative leave.
Processing…
Success! You're on the list.
Whoops! There was an error and we couldn't process your subscription. Please reload the page and try again.