Babajide Olayemi, has cried out for justice after his pregnant daughter, Josephine Olayemi Odufowora, alongside her unborn set of twins, died at the Federal Medical Centre, Idi-Aba, Abeokuta in June 2020.
In an interview with The Nation, the distraught father, accused the management of the Federal Medical Center, Abeokuta in Ogun state of negligence which according to him, led to the untimely death of his beloved daughter.
READ ALSO
Mr Olayemi said his daughter arrived at the hospital on June 13 and was not attended to as the doctors were preparing for a showdown with the government. Olayemi said even when scan results showed the twin babies she was carrying had died, the doctors failed to immediately evacuate them and continued to neglect her.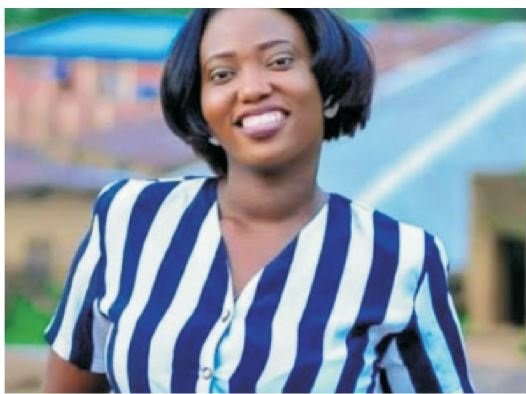 "We arrived Federal Medical Centre, Idi-Aba, Abeokuta on the Saturday 13th of June, 2020 and she was left unattended to until the morning of Tuesday, June 15. First, we were left in the car for four whole hours, despite the fact that it was a clear emergency. Even after she was admitted into a ward, she was left on the bed for a whopping 24 hours untouched, despite the fact that we had done all the prescribed tests and bought all the drugs.

I still have all the drugs in my house; they are untouched. We paid for the bed and made all the necessary payments, yet she was neglected. Even when the husband, who is a microbiologist, informed us that the scan test showed that the babies were dead, they still paid her no attention.

I don't understand how you can keep a patient with two dead babies in her womb in your hospital bed for almost 24 hours. Bear it in mind that the tests results were presented to them on the 14th.

A test indicated that babies are dead in a woman's womb, what next? Is it to place her on a bed or swing into action to take them out?

Honestly, I can't just get over the fact that the doctors in that hospital killed my daughter," a visibly distraught Olayemi lamented.
Processing…
Success! You're on the list.
Whoops! There was an error and we couldn't process your subscription. Please reload the page and try again.
Asked what the hospital's excuse was, Olayemi said,
"They offered no explanation. But anytime we made attempts to talk to them or call their attention to her condition, they became hostile and behaved as if we were bothering them or trying to teach them their job.

You know how it is with our doctors and nurses in government hospitals. Even the drugs and the tests results were just handed over to a nurse on seat.

It was later that we realised that federal doctors were preparing for a showdown with the federal government that very Monday."
He said his family has petitioned the Minister of Health via a letter dated 1st July, 2020 and titled,
"The Unfortunate and Avoidable Demise of Mrs Josephine Olayemi Odufowora: A Call For Investigation and Reform" through Citizens' Gavel, a not-for-profit/non-governmental organisation with the aim of increasing the pace of justice delivery by providing legal support for victims of rights abuse."
He said they asked the minister to use his "offices to investigate into the circumstances surrounding the death of the deceased and ensure all culpable persons are held accountable."